About Me
Hi, I'm Sonal Vyas! Welcome to Step and Vibe. You probably expect me to say I have trained in dancing since the age of two, I have various qualifications in ballet, tap, contemporary etc but this is certainly not the case. This is my story…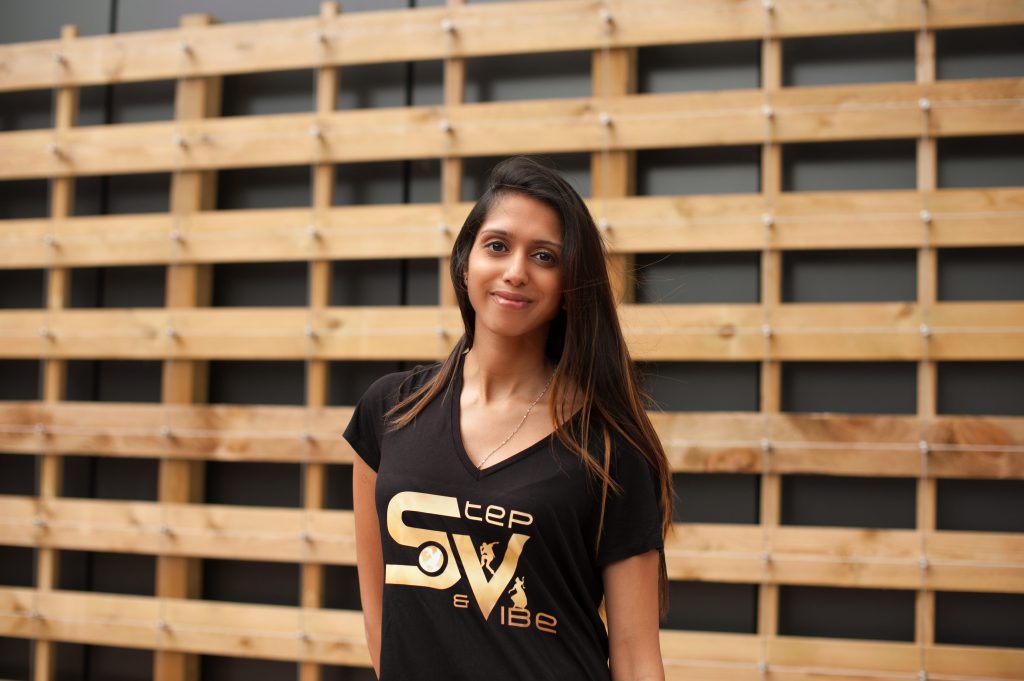 From a young age I absolutely loved dancing, I would prepare dance performances at every family event and I would watch dancers in music videos for hours on end. I always wanted to join a performing Arts class but at the time my parents were unable to afford it and I really struggled with being taught any choreography. Something in my mind found it very difficult to process being taught a dance routine by someone else which was frustrating as I knew I had the passion to be a good dancer. I much preferred teaching myself and just feeling the music and freestyling. In secondary school I took part in a few talent contests which helped my confidence but the older I got the more aware I became of my limitations to pursue anything within the dance industry. When I started University I attended one Hip Hop dance class and immediately felt intimidated. I lasted 10 minutes of the class and decided that day to keep my dancing to parties and my childhood home.

My sister works in a primary school and for the last 6 years I volunteer in the School during Diwali (Hindu New Year) and do Bollywood dancing with the children. I teach a basic routine and also give the children an opportunity to teach the class their own dance moves. I would leave feeling completely on top of the world to have witnessed such confidence, happiness and resilience from the children from just a short time of dancing with them. These children reminded me of the great powers dancing has. I wanted to inspire them to keep trying and to never feel limited by their abilities.

Working for 3 years as a Schools Liaison Officer for Oxford Brookes University I worked very closely with young children from disadvantaged backgrounds in raising their aspirations and confidence to higher education. I thoroughly enjoyed working with these children so I decided to combine my professional and personal experiences to create Step and Vibe, a dance club for children from all backgrounds, focusing on building confidence, celebrating cultural diversity and most importantly having FUN!